FOREIGN COMPANY INCORPORATION
INFO LINE FOREIGN COMPANY INCORPORATION:

+85259351189
Foreign Company Incorporation. Setting up foreign companies. Opening a company abroad, setting up a foreign company, establishing an ltd, setting up a gmbh, working with a doo, a start, a finish line, an opportunity, a chance for growth. A real necessity for the modern entrepreneur who wants to remain competitive in the market.
Article by Law Firm Bertaggia,  Italy-Hong Kong
In this article we will explain the advantages of setting up a company abroad, and we will explain how to set up a foreign company in a regular and legal manner, and how to set up foreign companies operating in your country, as well as manage everything, subsequently, without violating any local or foreign laws. We will explain how to realise your entrepreneurial goals through the use of a foreign company. Our explanation will also be useful for those who want to open a VAT number abroad and operate in their country, or for those who are looking for ready-made foreign companies.
In the area of setting up companies abroad, you will also learn how to distinguish serious and reliable professionals from those who, without any legal or corporate background, improvise themselves as supposed 'experts' in international company law, causing irreparable damage to those who turn to them to set up a foreign company.
To find out more and get advice and quotes on opening an Ltd, Gmbh, Doo or foreign company, ask for one of our consultants, send us a WhatsApp +85259351189 now for your consultation!
FOREIGN COMPANY INCORPORATION: WHY
Why set up a company abroad? Where is it worthwhile to open a company in Europe? Is it possible to buy a company? There are many advantages to setting up a company abroad: whether you want to manage new business activities, protect your real estate assets, optimise taxation or take advantage of the best opportunities that another country can offer, perhaps by moving to live and work abroad, setting up a foreign company is always an important and delicate activity.
Only adequate and thorough professional advice, from lawyers experienced in international company law, on the subject of foreign companies, can be able to offer the best opportunities in a sector that, if poorly managed, can be irrelevant to the client's needs, even counterproductive: the priority is to turn only to well-known and well-known structures or professionals with proven experience in the field of foreign company formation, avoiding subjects that are not adequately prepared or that promise illegal advantages.
OUR STRUCTURE, ON THE OTHER HAND, WITH 30 YEARS OF EXPERIENCE IN THE FIELD OF INTERNATIONAL CORPORATE LAW, OFFERS YOU THE GUARANTEE OF ANSWERS AND CONDUCT THAT ARE FULLY COMPLIANT WITH CURRENT LEGISLATION.
FOREIGN COMPANY INCORPORATION: THE JURISDICTIONS
The International Law Firm, Avvocato Bertaggia, Italy-Hong Kong, provides legal assistance and advice for the incorporation of foreign companies both in the countries of the European Community and in other non-European states: we also carry out foreign company opening in Italy.
Our main activity has no geographical limitations: we work offshore and onshore, in Europe as well as in other continents, all depending on the client's legitimate expectations. The International Law Firm Avvocato Bertaggia acts as a global partner for the incorporation needs of l.t.d., G.m.b.h., d.o.o., and foreign companies in general.
We are able, through a well-established and trusted network of consultants, lawyers and accountants, our partners, based in various countries around the world, to offer internationalisation services for small and medium-sized companies, as well as for new entrepreneurs, who wish to internationalise their presence in the global market: we often assist young people who wish to start up directly abroad. Through the constant use of new technologies and our established international partnerships with experts in various fields, we offer advice, assistance and planning for:
Incorporation of ltd and foreign companies
Administration and management of foreign companies
International taxation
Legal and tax representation abroad
International contractual consulting
Foreign fiduciary services
Opening a foreign company branch in Italy
We assist our clients not only in the establishment of the foreign company or l.t.d. or G.m.b.h. or d.o.o., but also in the actual management of companies in the jurisdictions listed below:
Europe
Austria, Belgium, Cyprus, Croatia, Germany, Gibraltar, Greece, Ireland, Liechtenstein, Luxembourg, Malta, Netherlands, Portugal, Monaco, Republic of San Marino, United Kingdom, Czech Republic, Romania, Russia, Serbia, Slovakia, Slovenia, Spain, Hungary
Asia
China, Hong Kong, India, Iran, Macao, Singapore, Thailand
Americas
Argentina, Belize, Canada, Panama, Peru, Dominican Republic, Uruguay, USA
Oceania
Australia, New Zealand
FOREIGN COMPANY FORMATION: CONVENIENCE, CHOICE OF JURISDICTION
The time required to set up a foreign company, ltd but not only, can vary from a few hours to set up an ltd, to several weeks for more complex corporate structures. Initially, and in the start-up phase of the foreign company, the country where it may be most convenient to set it up must be assessed, clearly depending on the client's specific needs, which must be evaluated in depth.
THIS IS THE OBJECT OF THE FIRST CONSULTANCY AIMED AT CHOOSING THE JURISDICTION MOST SUITED TO THE CLIENT'S NEEDS: IT IS OF PRIMARY IMPORTANCE TO SHED LIGHT ON WHAT ARE THE REAL REASONS THAT PROMPT A PERSON TO SET UP AN LTD OR, IN ANY CASE, TO CREATE ANOTHER TYPE OF FOREIGN COMPANY, AT THIS STAGE PROFESSIONAL ADVICE IS OF PRIMARY IMPORTANCE. FOR EXAMPLE, MANY PEOPLE ASK US ABOUT OPENING A COMPANY IN MALTA AND WORKING IN THEIR COUNTRY OR WHETHER IT IS POSSIBLE TO OPEN A MALTA LIMITED COMPANY. CAN THIS BE POSSIBLE? IT DEPENDS ON EACH CASE.
The difference between 'package ltd sellers' and serious and thorough prior legal advice, is the difference between a business destined to have problems and one with a chance of operational and economic success. When it comes to setting up a foreign company and working with a foreign company, one cannot look to savings, but to everything that can and should serve to turn an idea into a successful reality.
There are different choices to be made, fully assessing the state and its jurisdiction, the banking system, bureaucracy, taxation, labour costs, corporate confidentiality, security of the chosen state and whatever else is necessary depending on the concrete needs of the client.
It is not certain that what may suit one client, for example the English ltd, will suit the needs of another, who perhaps has more interest in working with an Austrian gmbh or a Croatian doo, or wishes to protect his assets through a Maltese ltd managed on a fiduciary basis, or with a Slovenian company, or with a company in the Republic of San Marino.
After having assessed, with a special and in-depth study and appropriate advice, the specifics of what the client needs, one can opt for the establishment of an 'onshore' company, i.e. in an EU country, in a state with less bureaucracy and favourable taxation, or even 'offshore', i.e. in state jurisdictions particularly attentive to the client's privacy, where greater confidentiality applies: provided that this choice is dictated by concrete business needs and not by ideas of tax evasion, impossible to achieve if one wants to work legally. Typical is the case of those who ask us for a registered office abroad and operational headquarters in Spain, for exemple. This will mean that taxes will be paid entirely in Spain.
SETTING UP A FOREIGN COMPANY: TAXES AND THE TAX AUTHORITIES, WILL I PAY TAXES ABROAD?
Unfortunately, many potential clients believe, probably ill-advised by the flood of improvisers on the web, that a foreign company is for tax evasion or avoidance: they believe (or rather, 'ltd sellers', often anonymous and unidentifiable, make them believe) that with an ltd or another type of foreign company, it is possible to work, for example, in France without paying taxes there, by simply invoicing from abroad. False!
WE WILL NEVER TIRE OF SAYING THIS, IT IS NOT SO AND WHOEVER BELIEVES TO ACT IN THIS WAY IS ONLY DESTINED TO HAVE COLOSSAL JUDICIAL PROBLEMS, BOTH FISCAL AND CRIMINAL. THE FOREIGN COMPANY SERVES TO PROVIDE MORE ADVANTAGES TO THE ENTREPRENEUR, NOT TO EVADE TAX.
On the other hand, it is true that with an operating ltd or another type of foreign company it is possible to operate with greater fluidity and ease in the global market, reducing bureaucracy, optimising earnings, and ultimately facilitating entrepreneurial life.
The important thing is not to have a company abroad or to open a branch abroad: the important thing is to have made the right and well-considered choice, especially a legal one, and to ensure that there is constant qualified and continuous professional assistance throughout the life of the foreign company that has been set up. Particular attention must be paid to having a serious and professional interlocutor who is able to cooperate with the client to achieve his objectives (possibly in his mother tongue): having a company structure abroad and not being able to manage it in the best possible way, or having it constantly monitored and under control by a professional reference, can make the difference between the success or failure of the initiative.
PRELIMINARY ADVICE ON FOREIGN COMPANY FORMATION
A careful examination of the client's specific problems and an acute assessment of the client's wishes, together with the concrete feasibility and convenience of the operation, constitute the necessary first approach to the incorporation of a foreign company. We are a firm of professionals, not sellers of incorporations at Companies House; the value of our advice also lies in being able to follow the client step by step and provide him with a result that exactly meets his needs. Many clients call us to ask: 'what does an ltd cost?', or, 'I want a company in Luxembourg, how much do you charge me?', or 'I want a Maltese company operating in Italy'. This is exactly the opposite of what a prudent entrepreneur should do.
WHAT MATTERS IS NOT HAVING THE LTD, IT IS HAVING A STRUCTURE THAT IS ABLE TO OPERATE LEGALLY BOTH IN YOUR OWN COUNTRY AND ABROAD, OPTIMISING THE ADVANTAGES OF WORKING WITH AN LTD AND NULLIFYING THE RISKS OF COMMITTING CIVIL, TAX OR CRIMINAL OFFENCES WITH THE USE OF FOREIGN COMPANIES, AVOIDING FOREIGN OWNERSHIP.
FOREIGN COMPANY INCORPORATION: THE ADVANTAGES OFFERED BY BERTAGGIA INTERNATIONAL LAW FIRM
The consultancy that our lawyers and chartered accountants are able to provide in the field of foreign company incorporation is not the sale of a product: for as long as the client wishes, our structure is always available for any task, even subsequent to the incorporation of the foreign company, and extends to the management and subsequent collaboration in the life of the foreign company itself, together with an interchange with the local authorities in charge of controlling the regular operation of the foreign company itself.
You will have a professional international firm of lawyers and accountants always present, interfacing between you and foreign administrative and financial bodies. All this will assist you in solving the problems that gradually arise: we do not sell boxes, we provide specific advice on international company law, aimed at assisting the client in achieving his business.
This is our added value
FOREIGN COMPANY FORMATION: BENEFICIAL AND LEGAL ENTREPRENEURIAL ACTIVITY
In conclusion, one should not forget that setting up a company abroad is a lawful conduct that is used to protect and optimise the entrepreneur's resources. It is necessary to differentiate between lawful and unlawful conduct and to direct the client towards everything that local and foreign laws allow and do not prohibit: we act within the law and for the entrepreneur's interest.
Obviously, the options configured here are only an example: in practice, an examination and consultancy is required to verify the most advantageous situation for the entrepreneur wishing to set up a company abroad, such as, for example, an LTD or a GMBH, who will be able, always respecting the form and substance of national and international laws, to manage his assets and his entrepreneurial activity, in legality and with the greatest financial and fiscal convenience: these instruments serve neither to evade nor to evade taxes, but to be able to manage one's assets in the best possible way, in economically problematic times, avoiding that an inefficient asset management destroys the assets of the company and the entrepreneur.
The preventive advice provided on the incorporation of foreign companies by Bertaggia International Law Firm can protect your business by preventing future problems.
The particular sector inherent to the incorporation and maintenance of foreign companies requires truly special professionalism and reliability, as well as a profound knowledge of international taxation and international corporate law: especially when you rely on a trustee for the care of your assets, it is of absolute importance to be certain that the person, natural or legal, to whom you have entrusted the trustee management, has the guarantees of reliability, civil liability insurance, and the structure capable of always being able to respond to the obligations it assumes towards you. Be wary of those who do not offer you these guarantees, you may find that you have entrusted yourself to fraudsters or incompetents. Bertaggia International Law Firm can offer you all these protections.
To find out more and get advice and quotes on opening an Ltd, Gmbh, Doo or foreign company, contact us now for your advice! Info line +85259351189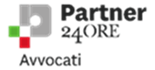 © Reproduction reserved
OBLIGATORY NOTES for the citation or reproduction of articles and documents published in www.avvocatobertaggia.org
Only the link from one's own site to the page of www.avvocatobertaggia.org containing the article of interest is permitted.
It is forbidden for the entire article to be copied from another site; even in the case of publication of a partial extract, it is always compulsory to indicate the source and include a direct link to the page of www.avvocatobertaggia.org that contains the article.
For citations in Books, Journals, Dissertations, and any other publication, online or in print, of articles (or extracts of articles) published at www.avvocatobertaggia.org, indication of the source is mandatory, as follows:
Author. Studio Legale Internazionale Bertaggia – Title -Foreign Company Incorporation-, in www.avvocatobertaggia.org
This Sheet is for information purposes only, and does not in any way commit either the online editorial office or Studio Legale Internazionale Bertaggia. Never make tax or legal decisions without first consulting a lawyer experienced in the matter.
Article: incorporation of foreign companies updated 03 August 2023